AMA Detroit is where marketers and the business community in Metro Detroit can connect and share knowledge. We offer valuable professional development opportunities to both our members and the broader marketing community.
JOIN US FOR A MAJESTIC HOLIDAY MIXER
The Board of AMA-Detroit would like to invite all members to our Holiday Mixer on Thursday December 14th from 6pm-9pm at the Majestic Theatre in Detroit. Co-hosted with the Digital Marketing Association of Detroit, we'll enjoy an evening of networking, fun, nibbles and beverages, and some charitable giving.  See our events page for more info or register on Eventbrite here. We look forward to seeing you there!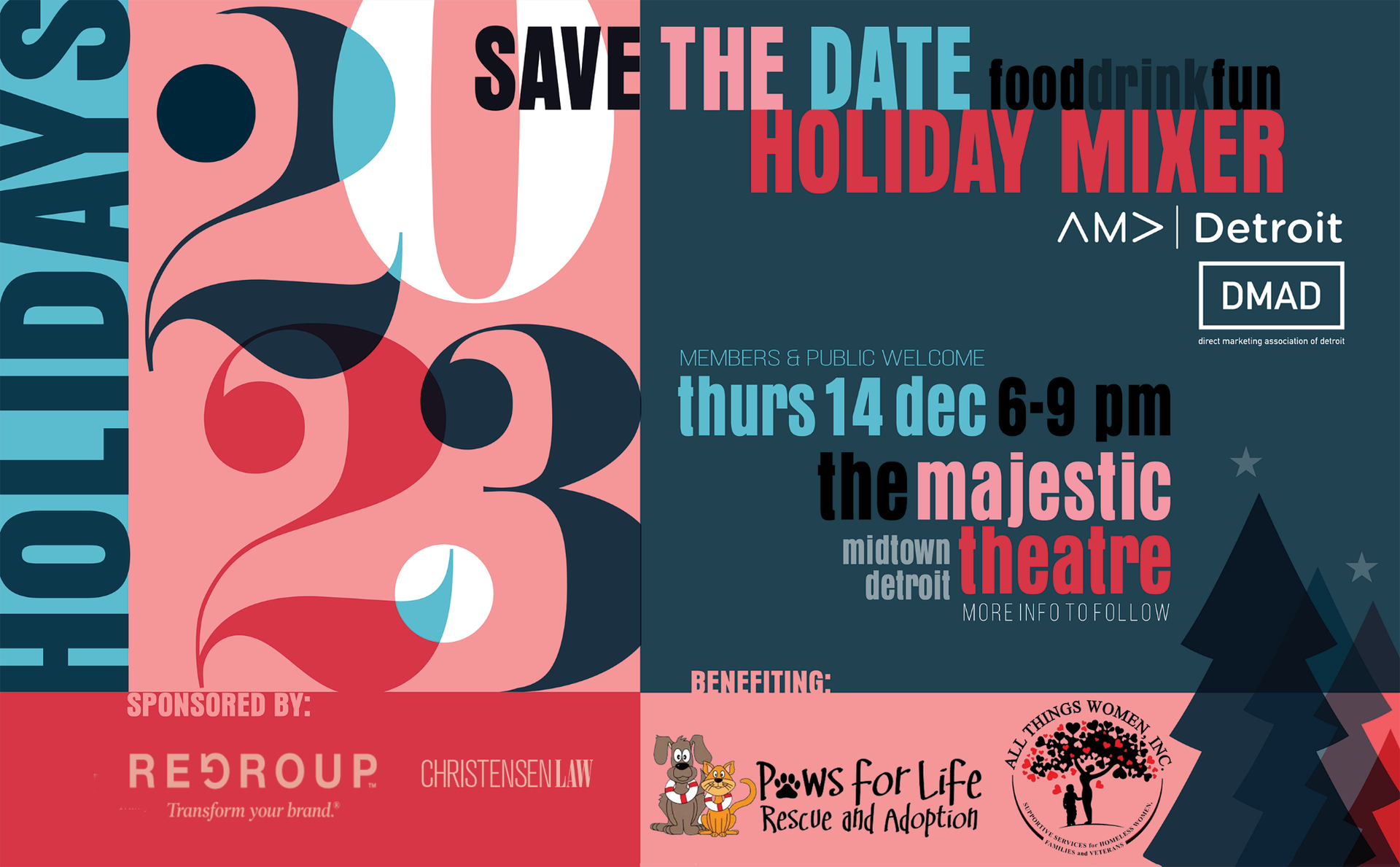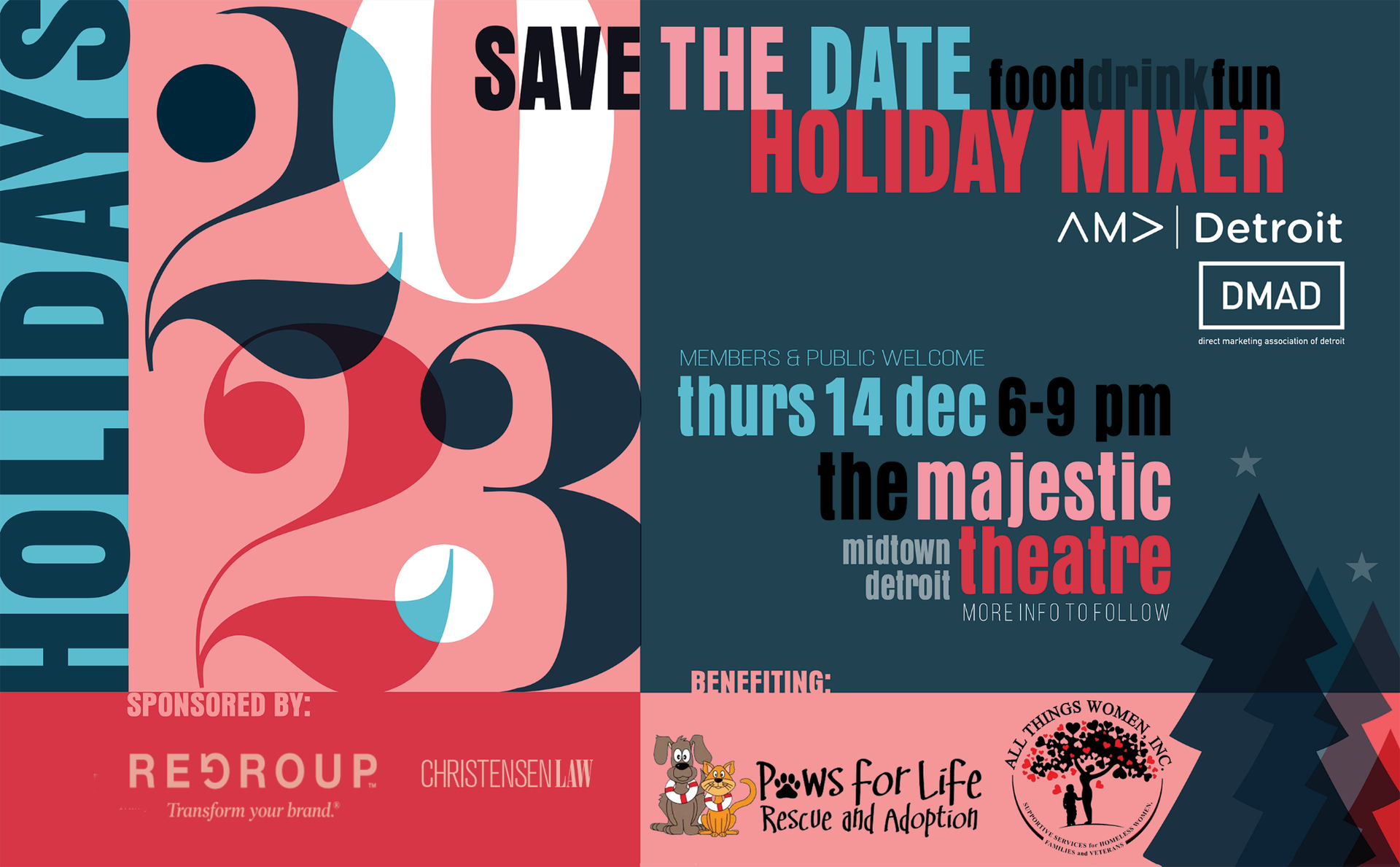 Could you be our next President-Elect?
President-ElectAMA Detroit is seeking a President-Elect for the chapter year (2023-2024)!
Join the AMA Detroit Board as President-Elect now, and accept the opportunity to serve as the President for the 2024-2025 year. Learn more by clicking the link.
New Membership Rates
Now more than ever, the world needs skilled marketing talent to create a new future.
To help all marketing professionals an AMA membership is now $169 per year (previously $300) to help you more easily access AMA tools and resources you need to lead through the challenges ahead.
Whether you are a new or seasoned marketer, the AMA helps you stay current, grow and develop your career through education, networking and a variety of professional services.
Our chapter is powered by volunteers. Volunteering with us is one of the best ways to meet new people, forge meaningful relationships, expand your skills and refine your craft.
Becoming an AMA Detroit partner supports the marketing community and puts your service or product in front of influential marketing professionals in Metro Detroit.
Upcoming Marketing Events
Check out local and national events on our upcoming events page!
Keep up with AMA Detroit
Sign up to receive our newsletter.
Ready to accelerate your career?