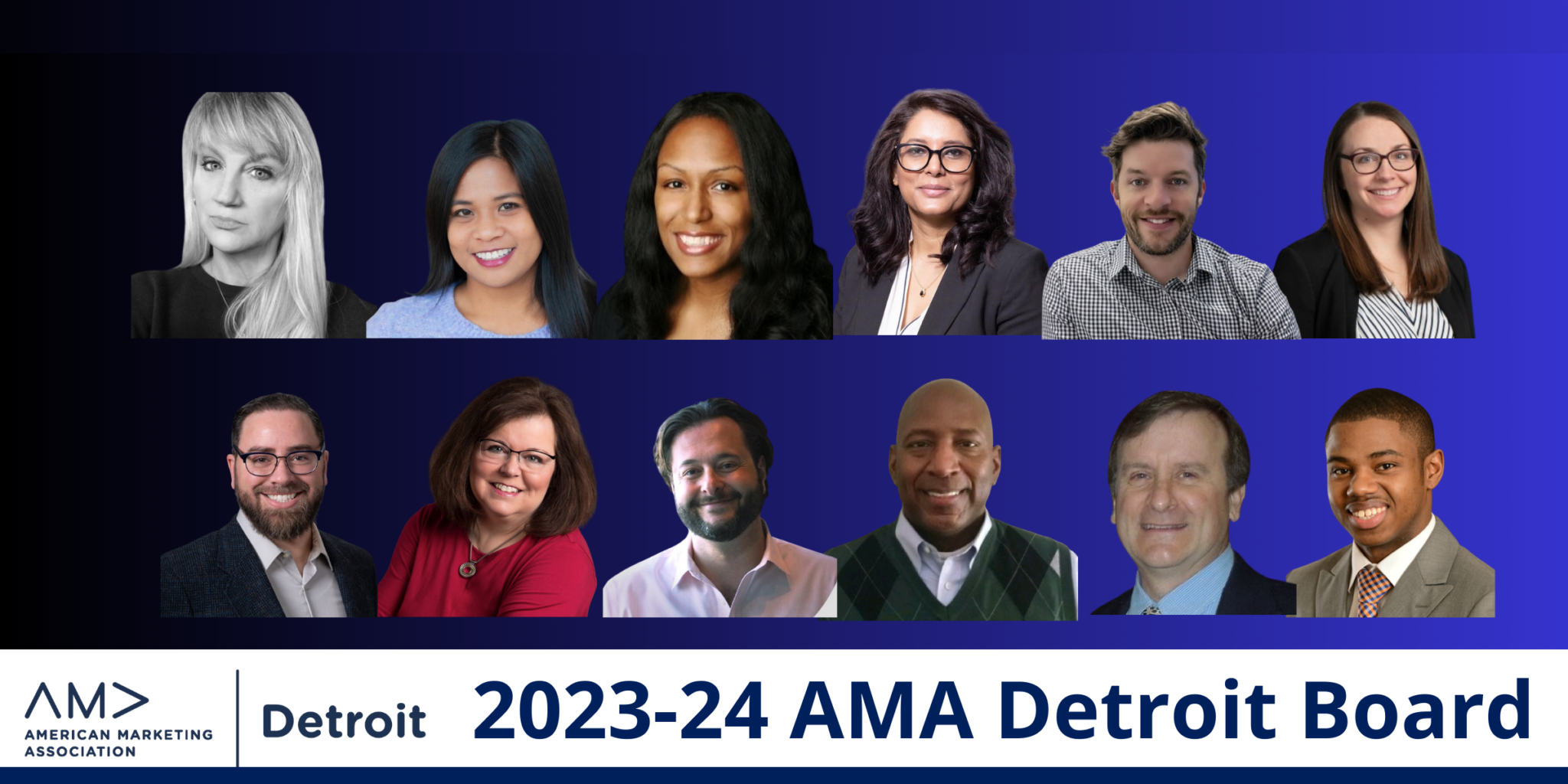 AMA Detroit proudly presents its 2023-2024 Board and Committee Members, each a visionary marketing leader. Their expertise spans digital innovation, branding, analytics, higher education and more! Meet the 2023 Board and Committee Members:
Eileen O'Brien, President
Nick Gallo, Immediate Past President
Christina Strong-Regan, Past/President/Advisor
Diane Parisi, VP of Finance
Kathy Partridge, Executive Director
Chris Williams, VP of Programming
Whitney Swistock, VP of Communications
Neetu Singh, VP of Volunteers
Krystle English, VP of Collegiate Relations
Dave Pagnucco, VP of Market Research
Andre Mello, Programming Chair
Dayne Hopkins, Social Media Chair
Paul Beacham, Communications Committee
Together, the 2023-2024 volunteers will empower marketing professionals, and champion creativity in marketing in Metro Detroit in the upcoming Chapter year.