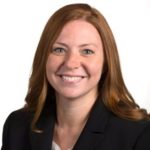 Welcome to the start of a new chapter year! I am excited and honored to be the 2018-2019 President serving a community that is so important to me. This year's board has many familiar faces who have served our community for years, as well as some new faces ready to ignite new ideas. All of us are extremely excited for what lies ahead this year!
The board met recently to discuss the upcoming year and develop our strategic goals. We all agreed that two simple words were the theme for this year.
Detroit Spark.
Detroit has sparked a revival that has substantially impacted the city and greater region. It is this excitement and energy that we want to build upon, igniting our own spark with marketing professionals in Detroit and surrounding communities. Here's how we plan to do it:
We will provide the spark that helps you CONNECT
AMA Detroit has helped foster business relationships and mentoring opportunities through networking for more than 75 years. AMA Detroit is one of the best ways for you to network and connect with other like-minded professionals. Our membership spans all levels of experience, from college students to seasoned professionals representing large corporations, non-profits, small businesses, academics and more. We have planned several mix-and-mingle events this year to ensure you have many opportunities to connect with your peers.
We will ignite opportunities for you to LEARN from leading experts
Advance your knowledge and gain valuable insight into the latest marketing trends and practices. Being a national member gives you access to conferences, webcasts, research reports and more. AMA Detroit will deliver increased member value through local, high-quality programs and dynamic speakers. We're working with some of Detroit's leading experts who will share how they are using the latest marketing practices to raise brand awareness and increase customer loyalty.
We will kindle your passion to GROW as a marketing professional
A great membership experience starts with participation and involvement. Boost your visibility, credibility, skill-set and talents by volunteering with AMA Detroit. We're always looking for member volunteers who want to make a difference in our chapter. If you'd like to expand your network, improve your leadership skills, or share your knowledge with the marketing community, we invite you to join one of our committees. We have opportunities in programming, sponsorships and communications, but no matter what your interests are, we will always find meaningful ways for volunteers to become engaged.
I'm looking forward to a great year! Please follow us on Facebook, LinkedIn and Twitter to stay informed about our upcoming events and activities.
Enjoy the rest of this beautiful summer. I look forward to seeing all of you at one of our upcoming mixers.
Holly Shier, President