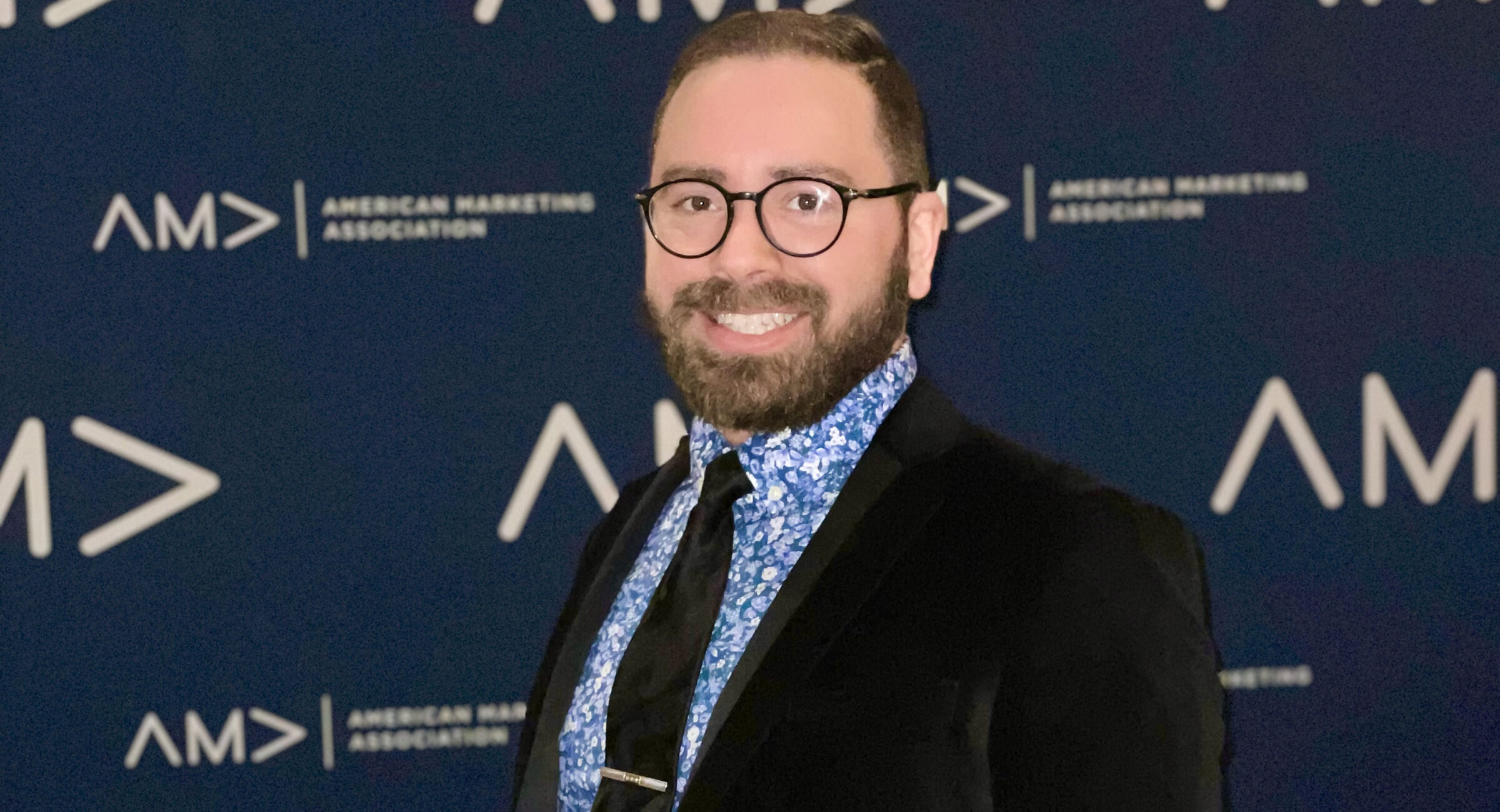 It's a new year, and we have a new President joining the AMA Board! Let's take a moment to get to know a bit more about Nick Gallo.
How did you get into marketing?
I actually started out in television and film production. I spent time as a page at Paramount Studios giving tours and telling stories about movies and shows that had been filmed on the lot. That's when I realized how powerful storytelling really was and the influence it could have on people. So when my family moved to Philadelphia and I started working at a local newspaper I continued to help craft stories. We started our own in-house agency and began working on sponsored content and native advertising. It was great getting to help brands connect with their audience where they organically engaged with content on a daily basis (our paper and website).
What do you enjoy most about AMA Detroit?
Detroit has a unique history and the professional landscape of the metro area expands across Southeast Michigan. Connecting with individuals who have been in the game for decades and passing along their knowledge and experience is an amazing benefit. At the same time, with so many collegiate chapters in the area, hearing from students interested in marketing or young professionals just getting started gives a fresh perspective on connecting with new audiences. Folks in Michigan are built with a strong sense of getting the job done and done right (at any age), which is reflected in the individuals who participate in AMA Detroit.
What advice do you have for those just starting their marketing careers?
Learn to speak the language of as many facets of marketing as you can. What do I mean by that? Learn about typography (leading and kerning), the rule of thirds in film and photo composition, and why hex codes are important. Be able to understand implementing tags in HTML, segmenting target audiences, and explaining various acronyms (ROI, CTA, AIDA, etc.). Even if you want to do something specific in marketing, being able to converse with other departments or roles within a marketing department or the entire company for that matter, and speak their language will improve your communication and allow you to be more efficient with explaining your point of view or vision for a given situation. So don't be afraid to watch some tutorials or listen to a podcast about paid search, managing budgets, or computer programming, it's worth your time, I promise.
Any book recommendations for personal or professional growth?
Contagious: Why Things Catch On by Jonah Berger.
The book talks about what makes things popular and how they go viral. Hearing that people don't listen to advertisements but they do listen to their peers can be tough for marketing folks, but it is chock full of secrets and science behind how people think. I think this quote sums it up pretty well:
"Contagious provides specific, actionable techniques for helping information spread—for designing messages, advertisements, and content that people will share. Whether you're a manager at a big company, a small business owner trying to boost awareness, a politician running for office, or a health official trying to get the word out, Contagious will show you how to make your product or idea catch on."
Care to share a fun fact about you?
I've always wanted to be a Disney Imagineer. Bringing together individuals at the top of their respective fields to create an atmosphere that fully immerses audiences in a story is extremely appealing to me as a career goal.
---
Thanks for sharing, Nick. We're so excited to have you on board for the 2022-2023 year!