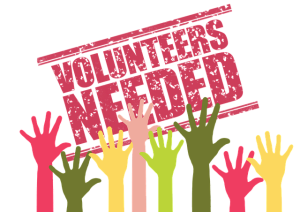 Members are encouraged to deepen their involvement with AMA Detroit through numerous volunteer opportunities. These opportunities offer individuals the ability to network with many marketers from the region, develop new skills, and gain or strengthen their leadership experience! You don't need specific experience to volunteer for any one of our current opportunities – all you need is a background in marketing and a willingness to learn!
Here are our current openings:
 2023-2024 Chapter President
This role serves under the Chapter President until the next fiscal year. Then moves onto leadership of the chapter.
VP of Sponsorships
Help secure monetary or in-kind support for our chapter events! Our events help marketers in our region learn and network.
VP of Volunteers
Reaches out to, engages with, and follows up with those that have shown interest in volunteering including learning more about possible volunteers and providing volunteer descriptions.
VP of Collegiate Relations
Reaches out to and engages with the AMA collegiate chapters at universities in Metro Detroit
Programming Committee
Programming Chair


Handles the logistics of virtual and in-person events not membership, networking or collegiate-oriented (e.g., SIG, DEI webinars, Luncheons, etc.)

Membership and Volunteer Programming Chair


Handles the logistics of virtual and in-person membership-oriented events e.g., Member Appreciation Day, Membership Maximizer webinars, etc.
Membership Committee
Member Engagement Chair
Engages members of AMA Detroit through regular touchpoints.
Communications Committee
Website Chair
Makes updates to website including Board bios, publishes blog posts, publishes events, upload photos from events and manages other website updates. Manage the AMA Detroit Job Board.
Social Media Chair
Creates original content for posting to social media including event announcements, chapter updates, etc.
Graphics Chair
Creates all design materials as needed for AMA Detroit.
See one you're interested in? Contact us at [email protected] to learn more.