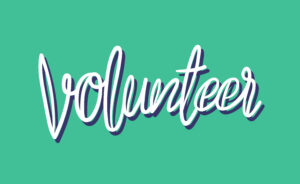 *This is a volunteer position.
The 2023-2024 President Elect is responsible, in partnership with the current President and other Board officers as well as the Executive Director, for leading the Detroit Chapter of the American Marketing Association (AMA Detroit) and representing the marketing profession in Metro Detroit through the implementation of the AMA Detroit strategic plan and ensuring the organization and Board performs its fiduciary, strategic and policy responsibilities in accordance with the guidelines of the American Marketing Association (AMA).
It is expected that the President-Elect will join the leadership team for two and half years and will devote time to learning and preparing prior to becoming President.
AMA Detroit Presidency Timeline:
President Elect: 6 months
President: 1 year
Past President: 1 year
Internal Relationships
Lead Board Members and communicate direction and decisions to AMA Detroit members.
External Relationships
Serve as liaison between our local chapter and AMA national including the implementation of best practices. Connect with other chapter leadership locally and nationally through the American Marketing Association.
Responsibilities
Prepare & Participate
Set Direction
Ensure Resources
Provide Oversight
People Management
Additional Responsibilities
Fulfill Leadership Team responsibilities which include regularly scheduled board meetings and attention to time sensitive materials
Set the Board meeting agendas
Effectively chair Board meetings as President which includes preparation time for conference calls and/or meetings. President-Elect can step into the chair role, if necessary, upon any President's absence
Lead the Board by modeling appropriate behavior and guiding others
Qualifications
Member of the American Marketing Association
Background in marketing
Leadership experience in a professional or volunteer role
Exhibits appropriate professional behavior as a representative of AMA Detroit
Preference
Previous board experience, helpful, but not required
Previous volunteer experience, helpful, but not required
Recommended Skill Sets
People Management
Business Management
Communication Skills
Interpersonal Skills
Budget Management
Candidates should send an email expressing interest to [email protected] with 2023-2024 AMA Detroit President in the subject heading. This position will remain open until filled.
AMA Detroit is committed to providing equal opportunity to all employees, volunteers, and applicants for employment and volunteer service.